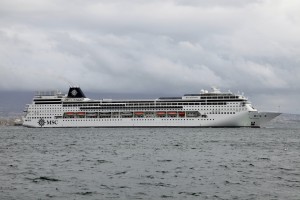 MSC Sinfonia is back at sea, parading with his new look in the Gulf of Naples to dock in the harbor, where it stayed before returning to Genoa. On board the new unit were up about 1,000 travel agents from all over Italy to participate at the presentation of the ship and its main innovations, illustrated by the Country Manager Leonardo Massa before the gala.
Approaching the establishments Palermo, where for 10 weeks has been subjected to the "Renaissance Program" by Fincantieri, MSC Sinfonia is the second ship of the Company to be referred to the work of restyling and elongation, after MSC Armonia. The overall project, which has a value of 200 million euro, covers all four ships of the fleet and is the insertion of a new section of 24 meters long in the main body of the respective structures.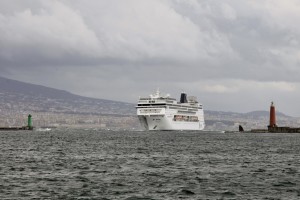 Entry in yards last January, MSC Sinfonia is now so ready to return to duty in his new role, enriched in the spaces available to cruise passengers and renewed services. Among the new board will have a greater number of cabins with balconies, more spacious public areas, more choice and our restaurants new club dedicated to younger guests, including the colorful water park outdoor Spray Park, with fun splashing waterfalls and slides d 'water. Thanks to the recent partnership of MSC Cruises with prestigious brands linked to the world of childhood and the games, even on MSC Sinfonia were set up new areas for children equipped with Chicco® and LEGO® products.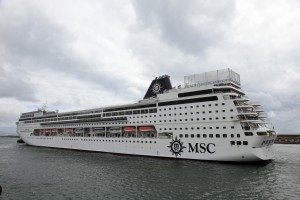 Next official at sea for the "new" MSC Sinfonia will be May 6, when the ship will set sail from Genova on a cruise positioning towards the seas of northern Europe where it will be busy all summer itineraries to explore the fjords and the Baltic capitals.